Ph.D. Dissertation Complete!
July 15, 2023 6:12 pm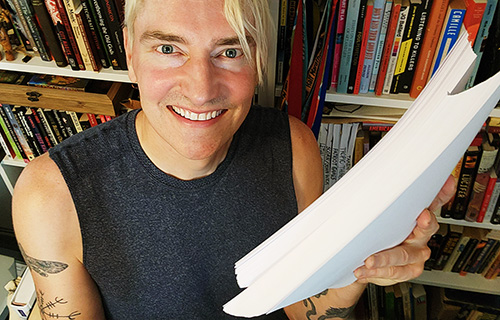 After 18 months of work on my Parapsychology Ph.D. dissertation, I finally submitted it for review, defense, and approval — yayyyy! Clocking in at a whopping 658 pages, it may take months for my doctoral committee to read it all…lol.
I'm so excited my Psychic Experiment was a success. I was able to show that people with clairvoyant powers can "see" and describe secret data held in computers. The results (which were obvious to the naked eye and statistically significant) provided solid evidence that psychics can mentally access pictures, video clips, ATM PIN numbers, and passphrases stored in laptop machines. The experiment was judged by 6 independent judges (including a skeptic, a psychic, and a stage magician), and I can't wait to share more results once the paper and research are approved. Stay tuned!
Filed under
E.S.P.
,
Psychic Experiment
|
1 Comment
|
Permalink