Psychic Experiment Starts October 23!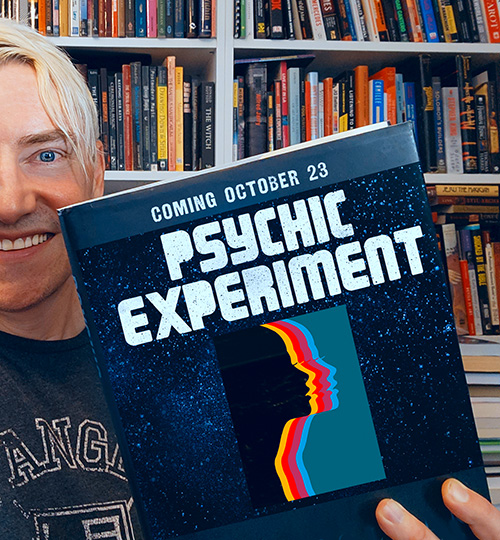 My psychic extravaganza is finally almost here! As part of my Ph.D. program in Parapsychology (the study of the paranormal), I'm conducting a public psychic experiment to see if people can use psychic powers to see data inside computers.
If you think psychic powers are probably real (and ESPECIALLY if you think you might be psychic), I hope you'll participate! Starting October 23, point your browser at www.psychicexperiment.org and have at it! 3 participants will also be randomly selected to win a $200 Amazon gift card!
Andddd if you'll be near Ventura, California on November 4th, swing by the Art City Gallery and Studios, where I'll be unleashing a new performance art piece with an array of awesome performers! 8PM and FREE!