Muses, Burgers, and Books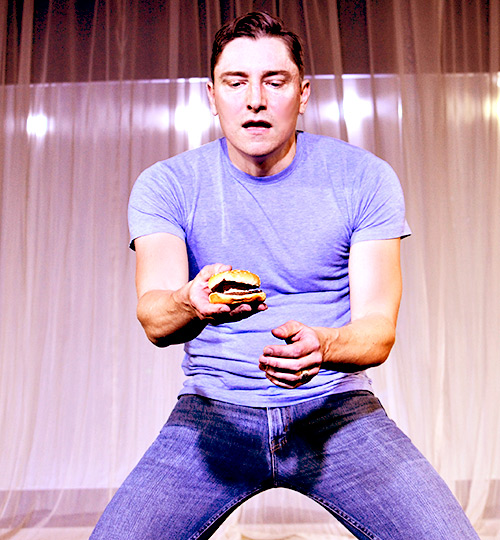 The pattern's been the same for as long as I can remember: the day I start a new paying job, it sucks the life out of me. A death vacuum. Zero creative breath for months on end. Energy, gone. Muse, vanished. Internal magic, nowhere. Reeling into the grind/er. The petty new minutiae, new co-workers, endless meetings, all-consuming. Brain, trailing impotent webs that ensnare nothing. I'm listless inside. Dry leaves. Grinning on empty. I wrote about this kind of torture once. Toiling away in a post office mail room in his late forties, fingers blistered and inky, Bukowski understood:
And what hurts is the steadily diminishing humanity of those fighting to hold jobs they don't want but fear the alternative worse. People simply empty out. They are bodies with fearful and obedient minds. The color leaves the eye. The voice becomes ugly. And the body. The hair. The fingernails. The shoes. Everything does.
After six months at my new job, my mothy cocoon has finally cracked & I'm sliming out onto the jungle floor, sunlight above, just now taking in everything that shot over my decaying corpse like angels of death during the past half year: turgid politics, environmental disasters, horrors in Vegas, fucking Weinsteins . . . . It wasn't that I didn't care when these things flew by; it was more that I was already numb, brains empty, with zero to utter of value.
This is my version of depression. (And maybe yours). People face much worse, I know. But an anchor's still an anchor. You'll die drifting to the bottom if you can't steal some air.
What saves me are magic performance art spells. Art shamanism. What Jodorowsky calls Psychomagic. Little symbolic acts that break mental patterns, current ways of feeling, and reorder reality's illusions. Slump to the floor and roll around on a pile of silverware with an apple in your mouth. Pull voodoo bones from a piece of chicken and make a wish while you march in place. Commit misdemeanor acts of surreal sabotage in your enemy's bathroom. Somehow I have the energy for these, even when I can't muster it for anything else. Maybe I'm just curious how they'll turn out, and they always do. It's intuitive. My subconscious knows what medicine I need. And it always involves some ritual, some symbolic message to my subconscious that hey, I'm still here, still wanting to live, even if I don't know how right now.
Eventually the light's bright again, searing out the rest in electric white. The leaves go green. The muse reappears, sometimes in the form of a purple stray cat who wanders into my yard.
I don't usually yap about my creative process & weirdo internal states, but maybe this'll help someone somehow. (Maybe you).
In other news, the photo above [taken by KayDee Kersten] was from an October performance in Ventura where the message was this: High Culture is sneakily arbitrary. So, why not make up your own? If you wear a hamburger bun instead of a Rolex, you'll always beat the Joneses (unless they have really bitchin hamburgers).
P.S. — Thanks to everyone who came out to Burbank's Author Day at the Buena Vista Library! I signed copies of Two Performance Artists, and so much more! Arm casts! Pets! Even books by Shia LaBeouf! You're the best! xoxo