New Performance Art This Friday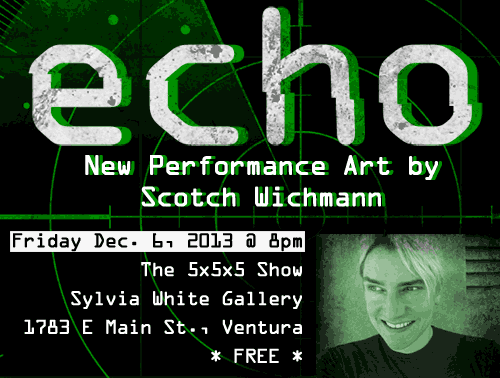 This Friday I'm unveiling ECHO, a brand new performance art piece about trusting your own voice. The lineup also includes John White (my art mentor and performance art god), PLUS the first public showing of my novel's video trailer, PLUS get a free, limited edition Two Performance Artists bookmark! At the Sylvia White Gallery 5x5x5 Show in Ventura, CA, 1783 East Main Street. 8PM (but it gets packed, so arrive early). Free admission!
Update: I traced my feet, diagrammed echo math, and ate glass. Photos are up!